what's in my TRAVEL MAKEUP KIT LINKS TO EVERYTHING I USE - VIDEO ENCLOSED! + a new texting system!
NEW VIDEO WITH ALL THE LINKS TO EVERYTHING I SHOW YOU IN THI9S TRAVEL MAKEUP KIT
DO YOU KEEP A MAKEUP KIT READY TO GO??
BE SURE TO SUBSCRIBE OVER ON MY BABY YOUTUBE IF YOU LIKE THESE VIDEOS -
in order to get all the clickable links to the products mentioned, go over to the actual youtube video and have fun clicking - geez - that took forever to link it all - lol

Hey you guys, I love having my travel make up kit ready to go at all times so when I need to pack for a quick trip or even a blogging photo shoot, my make up is already taken care of for the most part. I don't have to worry about stealing from my day-to-day make up stash or bother with putting it back when I get home. I'll make up kit was ready to go in my closet for about three years now and I do refresh and steal from it on occasion.
I will link all of the products below that are shown in this video:
PLEASE BE SURE TO SUBSCRIBE TO https://www.glitteru.com
alternate BB cream i like: drug store brand:
only face sunscreen i'll use these days:
nude lipstick alternate: https://rstyle.me/+aD7IoG83uRoY0O-9V6dgdg
drugstore mascara: https://rstyle.me/+NwGQ3JDsnR8fMrcR2cpQsg
facial firmer set in pink (love) https://rstyle.me/+6KKmCw5aw1D-r_UuU_1MQA
cloth to take makeup off and exfoliate face: https://rstyle.me/+80tFuhbm5pdJIB8qB0ZD6w
travel makeup wipes: https://rstyle.me/+PKE7-UjggpZ9VSUWw_smXQ
BRONZER: https://rstyle.me/+7ZdUZwyI47wGj-ONX95rXQ
highlighter: https://rstyle.me/+3-4yhsT581pMC5ziHWR-Kg
black nail polish: https://rstyle.me/+65FtBu7dXGeTx43dWtOtiA
alternate primer: https://rstyle.me/+fWkCh1_D0Jm_XOvalGedDA
tom ford lipstick: https://rstyle.me/+EDdrC4Rg2cMospdPuFvjcw
ENERGY PACKETS FOR MY UNICORN JUICE - a must: https://bchbody.life/2PBLvGr
Get my books here: https://bit.ly/HEATHERNEWMAN
Social media: ♡ NEW OPERATION BACK FAT: TONE & STRENGTHEN 90 DAY PROGRAM: https://www.tonen10.com/tone-strengthen-program
Check out my blog for the full post: be sure to subscribe! http://www.GlitterU.com
♡ SUBSCRIBE to my YouTube channel and WATCH some of my most recent videos: https://bit.ly/2VzKSNP ♡ Keep up with GlitterU by Heather Newman
Instagram: http://bit.ly/glitteruinstagram
Snapchat: @hummerdriver
Facebook: http://www.facebook.com/glitteru
DISCOUNT ON MY FAVORITE ROCKSTAR YOGA PANTS: click here https://bit.ly/3suUiIB code GLITTERU
Pinterest: http://bit.ly/glitterupinterest
My blog: http:// Online TONE Studio: https://bit.ly/WELCOMETOTONE
My book: https://bit.ly/7DAYDETOXGUIDE
My Journal: https://bit.ly/UnleashJournal
Delish, healthy recipes and Summer Shred Guide: http://bit.ly/summershredprogram1
♡ PRODUCTS Unleash it all (MY FAVS!): bit.ly/HeatherNewmanFitness d5 Shop my Instagram: http://bit.ly/shopltkitappstyle ♡ WEARING http://bit.ly/shopltkitappstyle
♡ MAKEUP http://bit.ly/shopltkitappstyle
♡ MUSIC FROM: NO LOVE SHOW LESS DISCLAIMER: I DO NOT OWN THE RIGHTS TO THIS SOUND OR MUSIC IN MY VIDEOS. FOR EDUCATIONAL PURPOSE ONLY Please subscribe for all of my tips and tricks, blogs, hacks, reviews, favorites, meditations, and whatever else I feel like feeling. FTC disclaimer: this video is not sponsored. Some links are affiliates.
------------------------------------------------
NEW WAY TO KEEP IN TOUCH - TEXT "GLITTER" TO 773-770-4377 NOW!!!!!


----------------------------




If you find yourself looking for some answers and want to be closer to HIS WORD. I highly recommend this book. I have it on audible now!
It is Designed to be heard in 42 days, each chapter provides a daily meditation and practical steps to help you discover and live out your purpose, starting with exploring three of life's most pressing questions:
The Question of Existence: Why am I alive? The Question of Significance: Does my life matter? The Question of Purpose: What on earth am I here for?
CLICK HERE: https://rstyle.me/+W2SouBqI9OaLYw-bPMCIUA
------------------
Is Shakeology really that good for you? Yes! Shakeology is packed with nutrients and micronutrients that are easy for your body to digest. Sometimes it can be hard for your body to extract these nutrients from food alone! This superfood shake can help your body get those nutrients more quickly and easily!
Can you lose weight by drinking Shakeology? If you are using Shakeology as part of a healthy lifestyle you can expect to lose some weight. It will give you energy and it's an excellent meal replacement shake choice. As part of the 21 Day Fix it's a great boost for your metabolism and your body in general as you work to make progress!
Is Shakeology a meal replacement shake? Shakeology is able to be used as a meal replacement shake. When you are working through the BOD programs it's best to beef it up a bit with added ingredients if you are using it as a meal replacement shake!
How does Shakeology differ from other regular protein shakes? Shakeology is not just a protein shake. Sure, it has a healthy dose of protein in it but it's not just protein powder. It's packed with all kinds of great nutrients…more than I could list here…so it's not only delicious, satisfying, and filling, it's also great for your body!
SHOP NOW CLICK HERE: https://www.glitteru.com/nutrition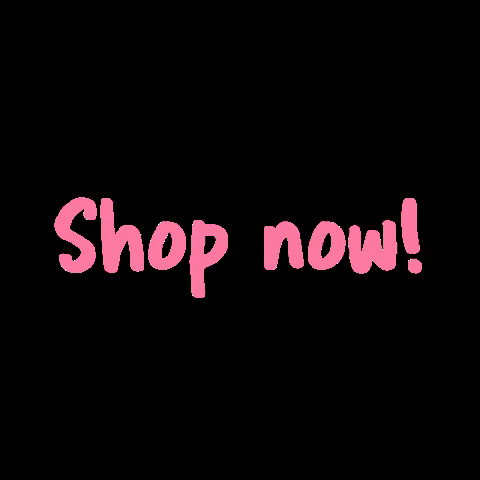 ------ Protein Brownie Bites 1 scoop Shakeology 1 tsp melted coconut oil enough water to mix few drops coconut extract (optional) Mix all ingredients. Roll into small balls or press flat and cut into small bite-sized brownies. Makes 1 serving.